Izod Impact Tester / Charpy Impact Tester Manufacturer and Supplier
---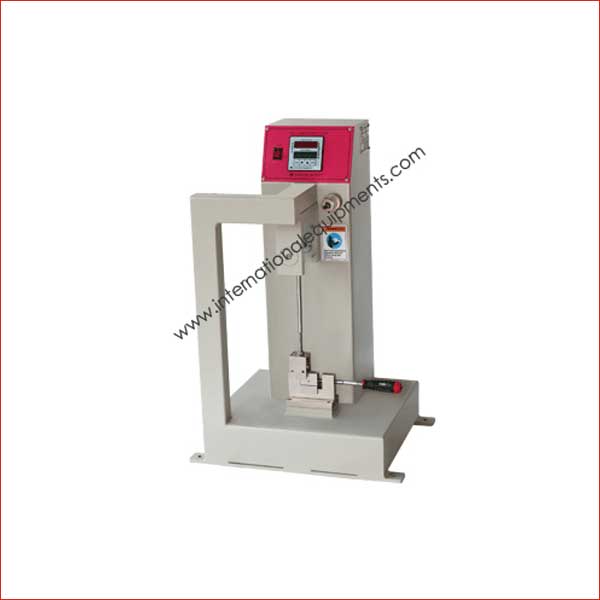 As per ASTM D - 256 to test impact resistance of plastics. The test indicates the energy required to break standard test specimen.
Specification :
Capacity : Up to 25.00 Joules.
Release angle of pendulum : 150 degree.
Range of four scales : 0-2.71 Joules, 0-5.42 Joules.
0-10.84 Joules, 0-21.68 Joules and 0-25.00 Joules.
Minimum resolution on scale : 0.02 Joule, 0.05 Joule.
0.1 Joule, 0.2 Joule and 0.2 Joule respectively.
Paint : Powder coated.
Power : 230 Volts, 50Hz, single phase.
Direct display through microcontroller :
Impact strength in joules/meter and kg-cm/cm.
Graphic display and printout through PC :
Impact energy Vs Angular displacement graph and numeric reports consisting of values for impact strength as per ASTM standard, ISO and IS standard in different units could be obtained by attaching a printer to the PC.
Send Enquiry