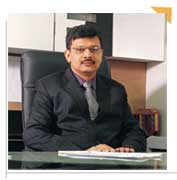 About Us
In the seventies decade, when people were not even aware of testing methods for Composite polymers, Engineering plastics such as Nylon, Polyamides, Styrenic materials, Carbonates, Amides, specially testing such as melt flow rate, melt volume ratio, we pioneered the indigenous Melt flow index tester with basic model for melt flow rate only. Later melt flow index, melt volume rate, melt density parameters were introduced, equipment such as fully automatic vicat softening point, heat distortion test apparatus, izod impact and charpy impact testers based on the ASTM (American society for testing & materials) standards were developed and successfully launched in the market. The equipments were supplied to leading companies in India and the exports began and further extended to several countries. In addition to this a complete testing Solution was offered for checking various grades of compounds and engineering polymer covering tests such as Tensile, Elongation, Young's modulus, Flexural Modulus, Softening point, Heat Distortion, Flow rate, Volume ratio, Density, Ash, Carbon and many more.
With our head office & manufacturing unit at Mumbai, we export to more than 65 countries, with a setup of 5000 laboratories in India & abroad.
Our Mission
Leadership in material & component testing, sustaining highest quality standard and providing the customers with advanced technology & testing solutions.